Slice the leek and place in a pot with the pumpkin and water. Over a low heat, bring to a boil then cook for 10-15 minutes.
Strain the broth and set aside. Purée the pumpkin and leeks with 2 Tbsp. olive oil, salt and pink pepper to taste. Blend at a high speed for 2 minutes until it's smooth, adding enough cooking water to make it into a very smooth and soft cream, and pour into a saucepan. Cook over a medium heat until hot.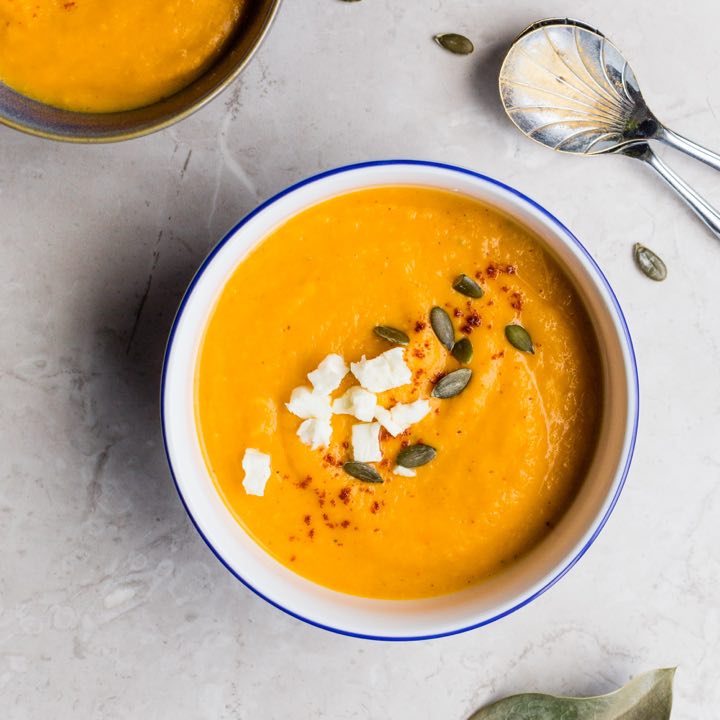 In the meantime, cut the panettone into slices or triangle shapes. Toast and serve alongside the soup.
Ladle the soup into bowls and garnish with tarragon and marjoram. To make it even sweeter, add cinnamon to the purée.