FOR THE KIMCHI MAYONNAISE:
To make the kimchi mayonnaise, place the kimchi, kimchi brine, garlic, lemon and honey in a blender and whizz until finely chopped but not completely pureed. Tip out into a small bowl and mix well with the mayonnaise. Taste and add a little salt and pepper if needed. Chill until needed.
For the summer rolls, being by preparing the rice noodles. Instructions on individual packets vary but we have found the best method is to place the noodles into a glass bowl and completely cover with boiling water. Soak for 3 minutes and then drain in a colander. Rinse under cold water, drain again and keep to one side.
To assemble the rolls, dip the rice paper wrappers into a bowl of hot water and soak for 10 seconds or until soft. Carefully lift onto a board or metal tray and lay flat.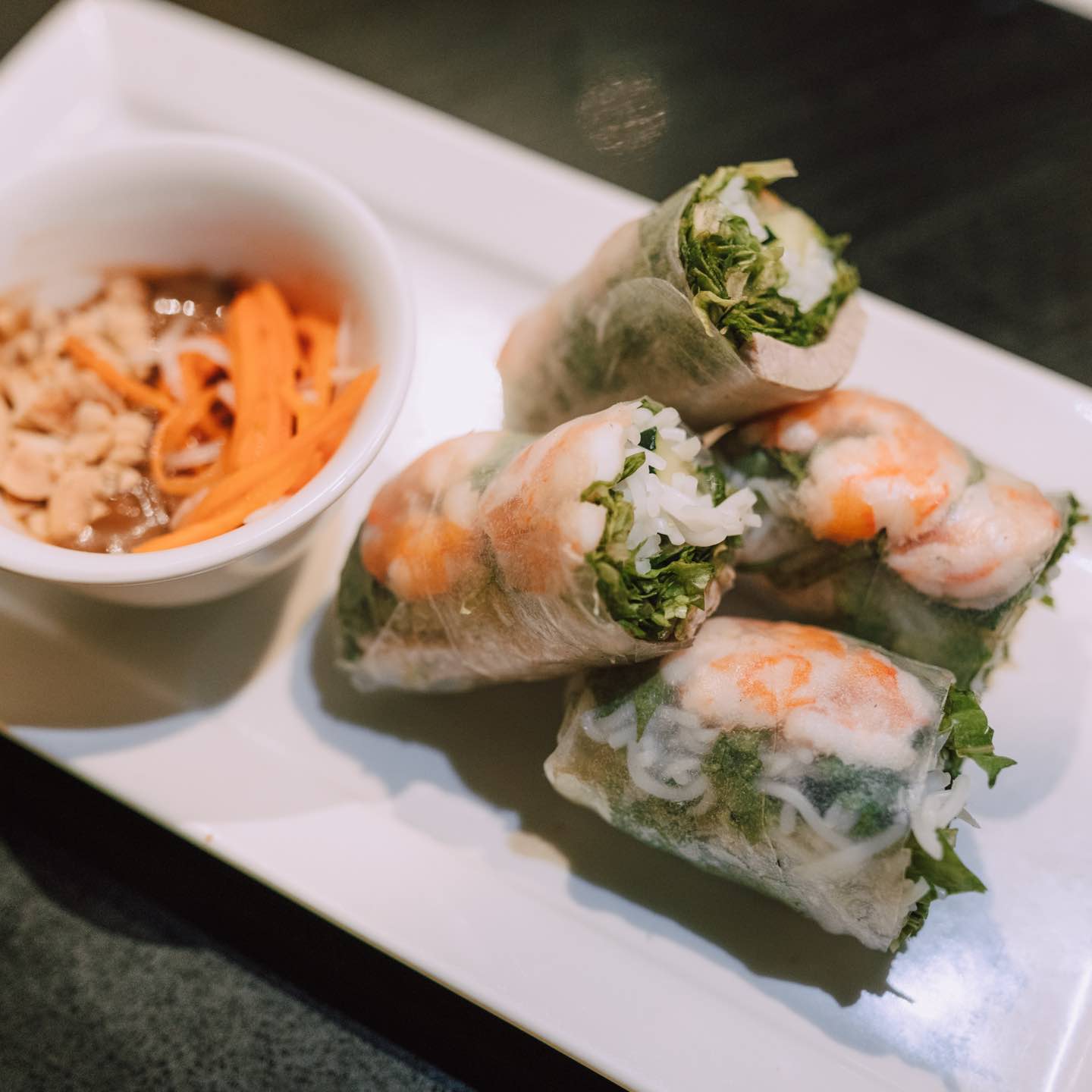 Beginning with the beetroot, pile a little of each shredded vegetable onto the bottom half of the wrapper, just below centre. Scatter over a little of the chopped chilli, ginger, mint and cashews followed by a small handful of the rice noodles and lastly a few coriander leaves. Loosely shape into an even cylinder with your fingers.
Lift the bottom edge of the wrapper over the top of the filling, and tuck in tightly to hold the filling in place. Now place two or three flower petals along the length of the half-wrapped roll and continue rolling, tucking in the ends tightly as you go.
Repeat with the remaining wrappers to form all 12 rolls.
Serve straight away, sliced in half so the vibrant colours are visible, along with the kimchi mayonnaise.
If making in advance, store the rolls in a sealed container covered with a damp jay cloth to prevent the rolls from drying out. We always make these on the day they're going to be eaten – they last for 6-8hours before losing their freshness.